A modern mining company
We aspire to be a modern mining company and the best place to work!
What that means is we focus on developing our ability to adapt to the ever-changing environment and harness the innovative ideas of our teams to unlock value for people we are responsible to – our stakeholders.
At OZ Minerals, we won't stand still or just follow the crowd, we think and act differently.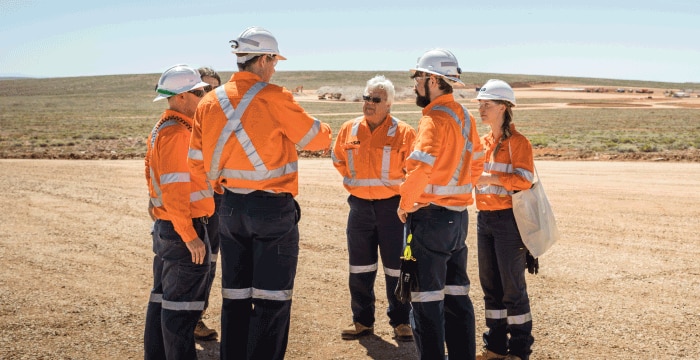 Join our Talent Community
Not registered but like what you see? Set up a profile and apply to join our team
Located 130 kilometres south-east of Coober Pedy in South Australia, our Prominent Hill mine produces one of the highest-grade copper concentrate traded on the open market. We're proud of the reliable work our team does and to ensure they get a good break after a shift, our permanent on-site accommodation village has wi-fi, a swimming pool, gym, tennis and ball courts, and 24-hour medial service. Oh, and did we mention the great, catered food?

Our Prominent Hill team works a standard 8/6 fly-in fly-out roster with typically 12-hour shifts. We offer chartered flights from Adelaide and Port Augusta, and a bus service from Coober Pedy.

Find out more

Our Carrapateena copper-gold project is one of the largest undeveloped copper deposits in Australia. Project construction is underway and due to be completed by Q4 2019. Because we believe in working with local communities, we've prioritised local employment and procurement. And, it's not just us! We can't build this project alone, so we've partnered with other businesses to deliver it. Our contracting partners may also have jobs advertised for the Carrapateena project, but you'll need to apply with them directly.

Find out more

We love our Festival State so much, we've based our corporate office here! Our Adelaide office is where you'll find the people who support the teams that operate our mines – Corporate Affairs, Finance, ICT, Legal, Marketing, People and Performance, Commercial and Exploration.

We also do some pretty interesting work across Australia and overseas.

Find out more